DILLER TEEN FELLOWS MIAMI
Fellows are able to identify and define their strengths, challenges, and personal leadership goals. Diller provides the tools, feedback, and mentoring needed to experiment, collaborate, and learn from experiences.
Fellows develop a meaningful personal connection with both the land and the people of Israel. They establish an evolving and sustained relationship with Israel driven by a deep sense of responsibility for its future.
Fellows have the opportunity to examine and reflect on their Jewish Identity in order to better understand the history, traditions, and values that motivate them to act in the world.
Fellows embrace the unique structure of a pluralistic environment by actively discovering diverse global perspectives through interactions with Jewish peers from all over the community and around the globe.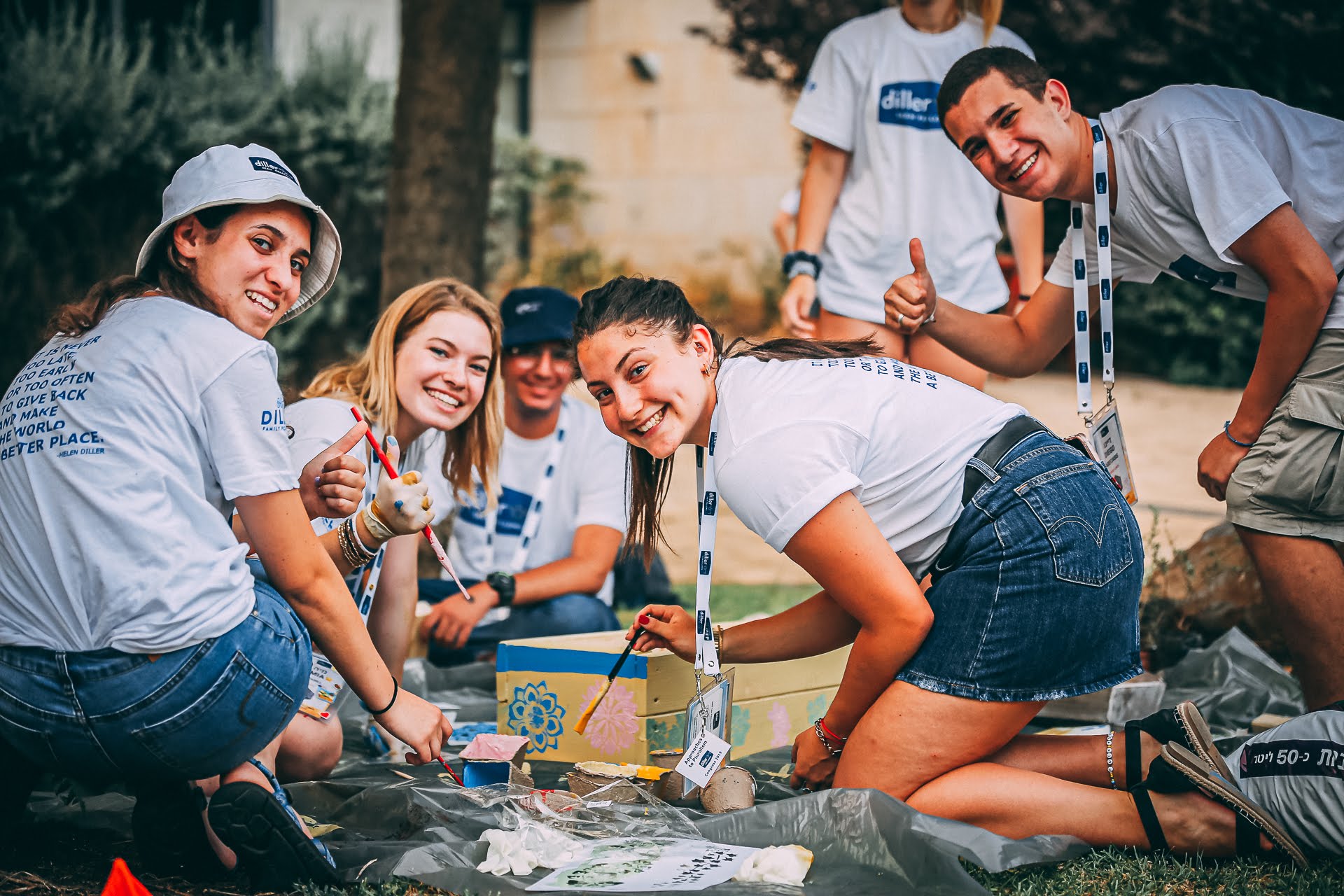 Fellows participate in community service projects in Miami throughout the fellowship year and have the opportunity to apply for grant funding to support Impact projects close to their hearts.
Fellows will gain a meaningful sense of belonging to the Jewish people. Fellows will demonstrate responsibility for other Jews and the future of the Jewish people, both locally and globally.
Want to be a Diller Teen Fellow?
—
What is Diller Miami up to?
"It's never too late, too early, or too often to give back and make the world a better place."
HELEN DILLER
The Diller Teen Fellows program is Miami's premiere leadership development program for a select group of 20 Jewish teens in grades 10 and 11.
CULTIVATING LEADERS TODAY, CHANGING THE WORLD TOMORROW
Mission
Diller Teen Fellows is building the next generation of committed Jewish leaders.
Vision
A global network of Jewish leaders, with a lifetime commitment to their communities, Israel, the Jewish people, and to making the world a better place.
Goals
Fellows Feel a sense of pride about being Jewish

Are inspired and empowered to make a positive difference in their various communities

Apply leadership skills to real world challenges

Value diverse expressions of ideas, beliefs, and practices

Develop a positive relationship to the land the people and the state of Israel

Personally connect to and care for the Jewish people